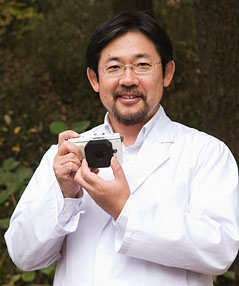 Zenji Uehara
Experimental Photographer
1961
Born in Saitama, Japan
1983
Studied under Genpei Akasegawa at the Bigakko Modernologio Laboratory. As part of the course, conducted research on Tomasons Hyper-Art.
1986
Participated in "FOTO SESSION '86", a photography group which was established from Shashin Jidai Kurabu, organised for readers of the Japanese photo magazine "Shashin Jidai". Studied under Daido Moriyama for 2 years.
1987
Resigned from position at publishing company (Honno Zasshisha) and began career as photographer.
2006
Began experimental photo shoots using various techniques and equipment such as "Camera Shake Amplifier" (Tebure zoufuku sochi), "Drill Driver Camera" (Doriru Doraiba Camera) and kalaeidoscope photographs (Mangekyo shashin).
2008
Devise "Soratama". Soratama has now spread throughout the world and can be used as an application on smartphones and digital cameras.
Exhibitions
1996
"nude", PLACE M Gallery (Tokyo, Japan)
2008
"FANTASTIC REALISM", epSITE Gallery (Tokyo, Japan)


2009
"Jikken Shashinka, Uehara Zenji no Sekai" ("The World of Zenji Uehara, the Experimental Photographer"), NADAR Gallery (Osaka, Japan)
2010
"Tebure Soufuku Sochi, Sonotano Jikken" ("Camera Shake Amplifier and other Experiments"), Gallery Kaido ribbon (Tokyo, Japan)
2015
"My Neighbor Cosmos", Sony Imaging Gallery (Tokyo, Japan)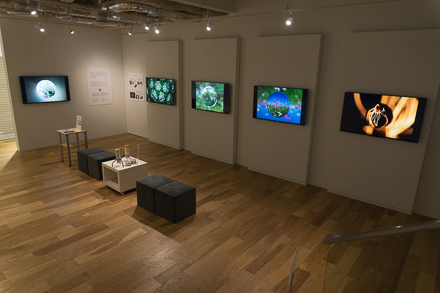 Publications
"Konna torikatamo attanda! Aidia Shashinjutsu", Impress Japan
"Uzurano wakusei (Quail's Planet)", Raichosha
"Maarui uchu (Circular Cosmos)", Ouka shuppan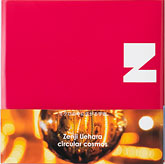 What "Soratama" is?
"Soratama" is the photography technique which Zenji Uehara devised.
"Sora" means aerial. "tama" means ball.
Take pictures by using the transparent ball.
A fantastic picture reflected to the transparent ball
which appears on the midair can be taken.
Please make the Soratama by yourself.
Purchase it with Maminka when a handicraft is difficult.
A macro facility is necessary for the photography.
Use a macro-lens and a close-up lens when a camera lacks a macro facility.
Use lens hood and a step up ring when installing the Soratama on the lens.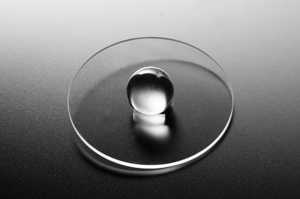 Mail address
zenji@maminka.com
Please put the word "zenlabo" into the subject of an E-mail.
保存保存